If you're looking for a piece of equipment that can help you placing stones, spreading top soil or backfilling trenches, one of our skid steers can help. Our skid steer rental is compact, making it easy to maneuver in small areas.
We also offer many attachments for these versatile machines.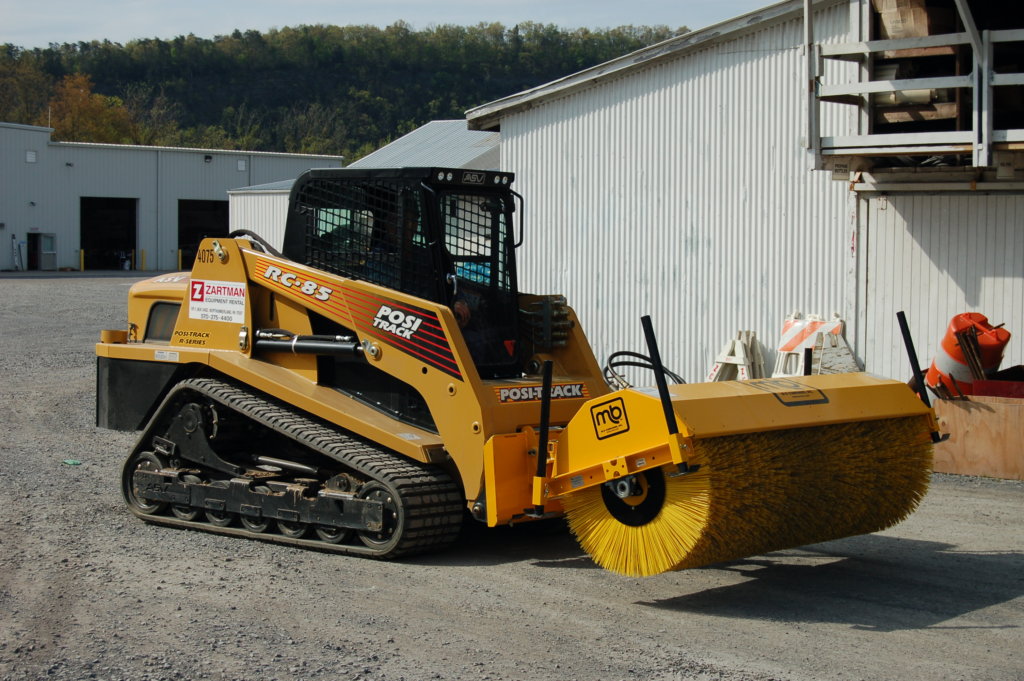 ASV Skid Steer Rental
The ASV Skid Steer is compact and the tracks spread the weight of the machine, making this an ideal solution for work on soft soils. It works well for grading yards, driveways or small sites.
Weight: 9,700 lbs.
Capacity: 3,400 lbs.
Available accessories: street broom, cyclone pavement breaker, six-way dozer blade, two-way bucket, power boom, pallet forks