Truck and trailer rentals are available as part of the Zartman rental fleet.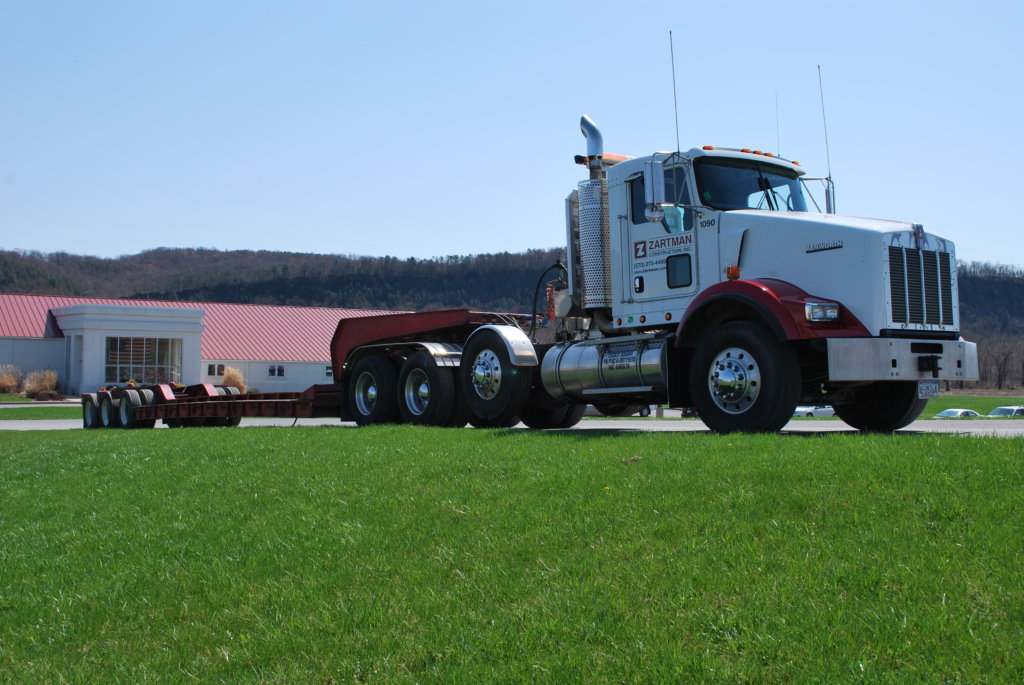 Various flatbed trailers can be used with a hauling tarp where necessary.
Trail-Eze Rollback Single-Drop Trailer
Our Trail-Eze rollback single-drop trailer is a very versatile piece with sliding axles, hydraulic jacks and a 12,000 pound winch.
Sliding axles to provide for a seven-degree load angle when the rear of the trailer is lowered to the ground. The lower deck height is 40-inches in travel position. Equipped with hydraulic jacks under the rear axles and the fifth wheel gooseneck, the entire deck can be raised to accommodate dock heights up to 57-inches. A 12,000 pound winch installed in the gooseneck (with remote control) can be used to load and unload non-powered or disabled equipment or machinery.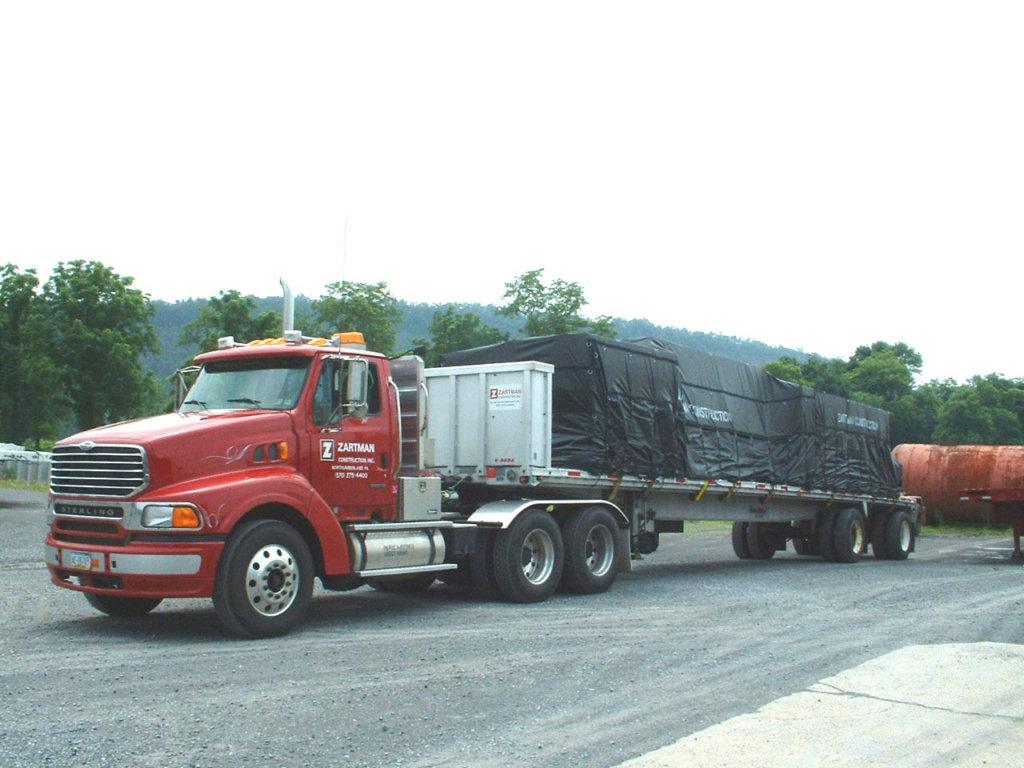 Etnyre Double-Drop Detachable Flatbed Trailer
The Etnyre trailer is a double-drop, detachable gooseneck trailer.
50 ton RGN
24 feet long by 8.6 feet wide with outriggers for oversize equipment
Sterling Tandem Axle
17 ton
16 feet long by 7 feet 4 inches wide
Interested in having us do the heavy hauling for you? We can!